If you are building a plastic model, you just must have a good knife. For occasional modelling, a cheap utility knive with snap-off blades is enough. For more ambitious tasks, a professional cutter will come in handy with a safe, comfortable handle and always sharp blades.
Modeling knives
Olfa model knives are almost synonymous with cutting tools for modellers. These are not cheap copies. All production is done in Japan and is subject to Japanese standards and work culture.

Olfa is essential for comfort and safety. Replacement blades are equipped with a plastic box to dispose of them after use. Round handles are not only comfortable but also secure against lifting from the table.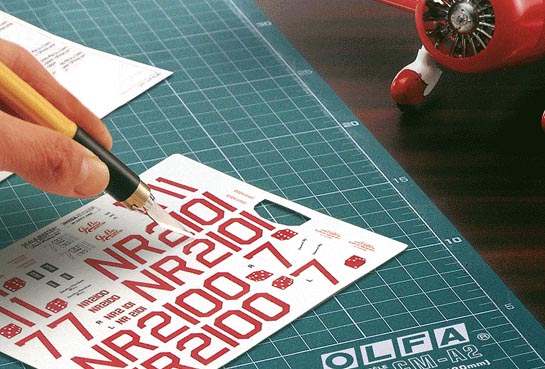 The Olfa cutting system also includes cutting mats. They protect the tabletop from damage by blades. Also, their surface delays the blunting of the blades and heals itself after the incision.
Olfa products at Arma Hobby
In our store, you'll find the most needed hobby knives, replaceable blades and a cutting mat. See all Olfa products here