About company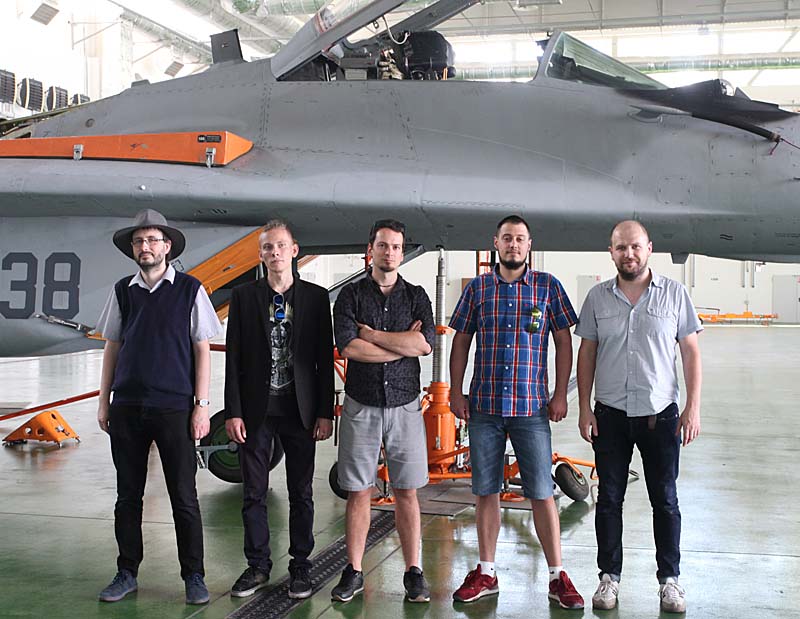 Who are we? 
Good question at start. We are model making enthusiasts who are working for modeling industry since 1998.
Wojtek Bulhak – company partner, responsible for marketing and international sales. Builds mostly model figurines and some armor and aircraft various scales. Favourite subject – Polish history and naval aviation.
Marcin Ciepierski – company partner, responsible for research and 3D design. Builds mostly 1:72 scale aircraft. Naval aviation and other subject.
Wojtek and Marcin meet in modeling club in mid 90's. Then they worked for Mirage Hobby, Adalbertus and Attack Squadron. Finally they founded Arma Hobby in November 2013.
Michał Pawłowski – responsible for retail and domestic sales. Controls all paperwork.
Łukasz Orzechowski – responsible for resin production.
Piotr Skoczek - production
Part-time coworkers
Jakub Bomersbach - modeler and 3D designer.
Grzegorz Mazurowski - marekitng and PR
Our mission? 
Our mission is to manufacture highest quality multimedia kits that offer extreme detail and easy built. We are thinking about perfect fit and great accuracy. Everything that allows modeler to build miniature replica as fast as possible. Just to start painting and weathering immediately.


How do we work? 
Our model are designed using 3D CAD technology. Master parts are printed using 3D  printers. The we use classic resin casting to produce parts packed in boxes. Also in boxes are included photoetched parts, clear resin parts and even 3D prints. 3D prints allows us to include hard to cast parts in our model kits. Since 2015 we have started a line of plastic kits. Hopefuly it will be our main product in nearest future.


What do we do? 
We are manufacturing models kits focused on two topics. Military and historical miniatures from Adalbertus and  aviation kits and accessories from Attack Squadron and Arma Hobby.
Coming soon are aviation plastic kits from Arma Hobby. We are planning to release Polish aviation classics and some mainstream model subject under Arma Hobby brand.