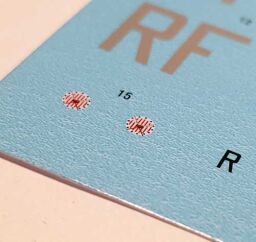 Decals are accessories that will upgrade your model simple and easy way. Decal set contains markings not included in basic model kit box. 'they are often vary colorful or provide markings for airplane flown by famous pilot or fighter ace.
Polish aircraft decals
In our shop you can find decals for Polish aircraft from such manufacturers as  Model Maker, AAD adn Adalbertus. Hot topic are almost all MiG fighters and F-16 block 52 advanced from Polish Air Force.
How can I use decals?
See our short
tutorial on decal placing
. You can use decals without trouble then.