Shipment
Orders are usually dispatched within 1-3 days (1-7 days for Hataka paints). In case of big number of orders (eg. new hot products available) it may take more time, please kindly understand  (check link below please)
Latest news about shop operation link
Polish Mail shipment and FedEx shipment are available in our store.
Shipment to Russia, Byelarus is suspended due to War and limited availability of payment and delivery services in area.
Please note, that preparation of Polish Post export shipment (outside EU) may take more time due to custom clearance paperwork. You may be charged border tax in your country.
.
Delivery - Polish Mail
Products purchased from the Arma Hobby shop are sent via Polish Mail as priority mail. The period of delivery is usually 2-5 days within Poland, 7-14 days in Europe. Should the shipment not reach you within two weeks (Europe) please contact us. The cost of delivery is based on the Polish Mail price list. Items weighing up to 2 kg are sent as 'pakiet' (small packet), items heavier than 2 kg or irregularly shaped are sent as 'paczka' (package). Our shop system calculates the shipment cost automatically, based on the weight of individual products.
Polish Post pick-up parcels on Tueasday and Friday afternoon every week except Holidays.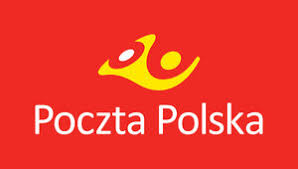 Worldwide Polish Post shipping rates.
 parcel weight
Europe

North America

and Africa

South America

and Asia

Australia and Oceania
0.5 kg
6.90 EUR**
9.60 EUR
11.00 EUR
13.90 EUR
1.0 kg
10.10 EUR**
14.90 EUR
16.80 EUR
23.30 EUR
2.0 kg
16.80 EUR**
25.80 EUR
30.80 EUR
45.30 EUR
5.0 kg
33.00 EUR**
55.70 EUR
67.10 EUR
91.50 EUR
10.0 kg
39.40 EUR**
76.40 EUR
98.20 EUR
150.70 EUR
** plus VAT for EU countries
Delivery by FedEx
Fedex provides worldwide delivery with online tracking. Delivery time is about a week. Maximum parcel size cotains 60 kits 1/72 scale or 32 1/48 scale and weights over 9 kgs. Our shop calculates shipping rates, based on volumetric weight of products.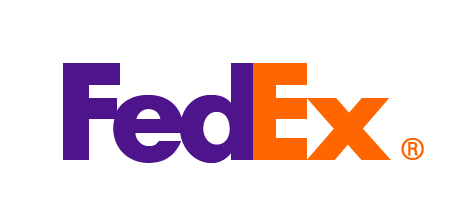 FedEx shipping rates net prices (EUR currency). EU customers – add 23% VAT.
| | | | | | |
| --- | --- | --- | --- | --- | --- |
| Delivery Zone | 0.5kg | 1kg | 2kg | 5kg | 10kg |
| A & H | 20,50 | 29,75 | 38,00 | 52,75 | 71,75 |
| BCFI | 23,75 | 35,25 | 46,75 | 69,00 | 99,25 |
| DEG | 27,00 | 40,75 | 53,25 | 78,50 | 114,00 |
| R | 10,00 | 10,00 | 10,00 | 10,00 | 10,00 |
| S | 12,25 | 12,25 | 12,25 | 12,25 | 12,25 |
| T | 14,75 | 14,75 | 14,75 | 14,75 | 14,75 |
| U | 33,50 | 33,50 | 33,50 | 33,50 | 33,50 |
FedEx Delivery Zone list:
| | |
| --- | --- |
| Delivery Zone | Countries |
| A & H | United States & Canada |
| BCFI | Algeria, Bangladesh, Cambodia, East Timor, Egypt, India, Indonesia, Israel, Jordan, Kuwait, Laos, Lebanon, Libya, Macau, Malaysia, Morocco, Nepal, Oman, Pakistan, Palestinian Territory, Philippines, Quatar, Saudi Arabia, South Korea, Sri Lanka, Taiwan, Thailand, Tunisia, United Arab mirates, Vietnam, Yemen, China, Hong Kong, Japan, Singapore, |
| DEG | Afghanistan, Angola, Argentina, Australia, Bolivia, Botswana, Brazil, Cameroon, Chile, Colombia, Costa Rica, Curacao, D.R. Congo, Djibouti, Dominica, Dominican Republic, Ecuador, El Salvador, Eritrea, Ethiopia, Faeroe Isladns, Fiji, France, French Guiana, French Polynesia, Gabon, Gambia, Georgia, Ghana, Grenada, Grenland, Guadelupe, Guam, Guatemala, Guinea, Guyana, Haiti, Honduras, Iraq, Italy, Ivory Coast, Jamaica, Kazakhstan, Kenya, Kyrgizstan, Lesotho, Liberia, Madagascar, Malawi, Maledives, Mali, Marshall Islands, Martinique, Mauritania, Mauritius, Mexico, Micronesia, Mongolia, Monserrat, Mozambique, Namibia, New Caledonia, New Zealand, Nicaragua, Nigeria, Nigeria, Northern Mariana Islands, Palau, Panama, Papua New Guinea, Paraguay, Peru, Puerto Rico, Rwanda, Samoa, Santa Lucia, Senegal, Seychelles, South Africa, St. Kitts and Nevis, St. Vincent and Grenadines, Suriname, Swaziland, Tanzania, Togo, Tonga, Trinidad and Tobago, Turkenistan, Turks and Caicos Islands, Uganda, Uruguay, US Virgin Islands, Uzbekistan, Vanatu, Venezuela, Wallis And Futuna, Zambia, Zimbabwe, |
| R | Czech Republic, Germany, Lithuania, Slovakia, |
| S | Austria, Belgium, Denmark, Ireland, The Netherlands, |
| T | Bulgaria, Croatia, Estonia, Finland, Greece, Hungary, Latvia, Portugal, Romania, Spain, Sweden, (The) United Kingdom, Luxemburg, Slovenia, |
| U | Albania, Cyprus, Gibraltar, Iceland, Liechtenstein, Macedonia, Malta, Monaco, Montenegro, Norway, Republic of Moldova, Russia, Serbia, Switzerland, Turkey, Ukraine, |