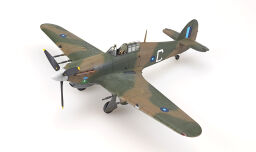 Assembling of
aircraft plastic models
in the common sense description of our hobby. While starts of fun, but with age is transformed into a great passion. Modelers grow up to be experts in the field of history and technology, also acquire special technical skills.
Model making gives not only relaxation and fun, but also supports the development of a mature personality, capable of achieving planned goals and systematic work.
We offer a
model planes
made of
plastic
. We specialize in the
Polish Air Force
1:72 scale.