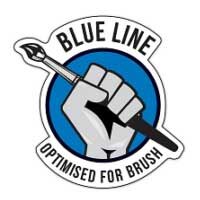 Acrylic paints specially formulated for brush. Recommended for novice modelers, and for those who expect the highest quality of brush paint of details or even large areas.
They can be used with an airbrush, but for best results, we recommend spray painting the paint RED LINE.
See also color sets of BLUE LINE for complete number of colors for particular modeling subject.
Paint brushes for BLUE LINE you will find there.