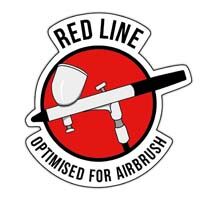 RED LINE is series of water based acrylic model paint recommended for airbrushing. Wide range of colors includes authentic shades for painting aeroplanes, military vehicles, ships and railway models.
Packed in plastic bottles 17ml RED LINE paints are easy to use thanks to eyedropper tip and metal ball for stirring.
Looking for complete number colors to paint particular modelling subject? See model paint sets RED LINE
Looking for paints optimised for brush painting? See BLUE LINE.